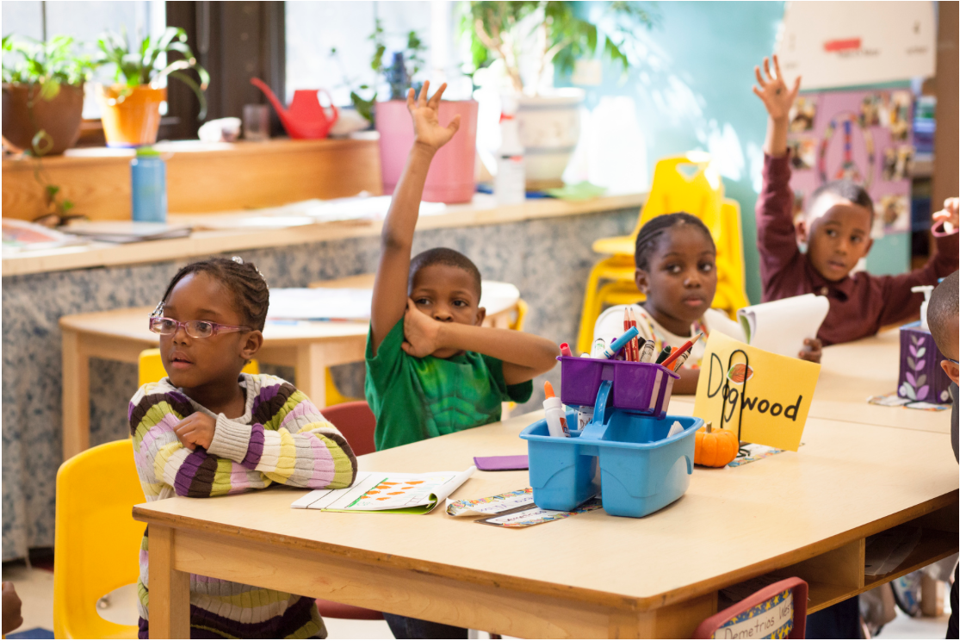 Seong-Ah Cho
(via The Atlantic)
What's most notable about the Chicago kindergarten class where assistant teacher Nichelle Bell is temporarily in charge is what is not happening. Teachers are not redirecting their pupils, who are not off-task. Hands are not in other people's spaces. Voices—those of children and adults—are not raised.
According to conventional wisdom, there should be bedlam in the classroom here at this
charter school
operated by the University of Chicago. The teacher of record is on maternity leave and her replacement has stepped out to attend to a student with a serious medical issue. That's left Bell and a paraprofessional overseeing reading instruction—arguably the most important period of the day—for the other 33 students at this high-poverty school.
One boy in a small group working on a whiteboard can't hold still between his turns. While other kids are at the board, he marches up and down the rug at the front of the room. But when it's his turn again, his focus is intense.
Read more: http://www.theatlantic.com/education/archive/2015/06/thriving-in-the-heart-of-chicago/394679/?utm_source=SFTwitter