But...but...but...I thought the Koch Brothers hated "black people," right? I wonder how much money Sen. Harry Reid has given to the UNCF? My only criticism is that the Koch Brothers should have used this money to launch free-market movements in the heart of urban America. But alas, they too don't give a damn about teaching free-markets in our inner-cities. A mind is a terrible thing to waste. But so, too, is money wasted on future black Leftist.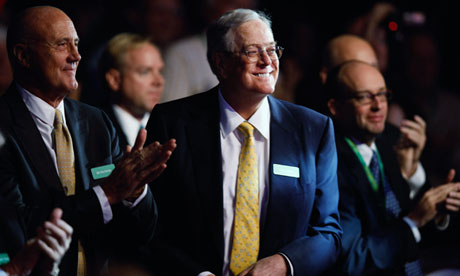 An interesting excerpt from the article:
Koch Industries has a history of supporting UNCF dating to 2005, when it acquired the building and consumer products company Georgia-Pacific. Georgia-Pacific supported UNCF going back four decades. Since 1995, Georgia-Pacific and Koch have donated more than $1.5 million to UNCF, according to Koch.
Read more here:
http://www.kansas.com/2014/06/06/3495026/apnewsbreak-uncf-to-receive-25.html#storylink=cpy